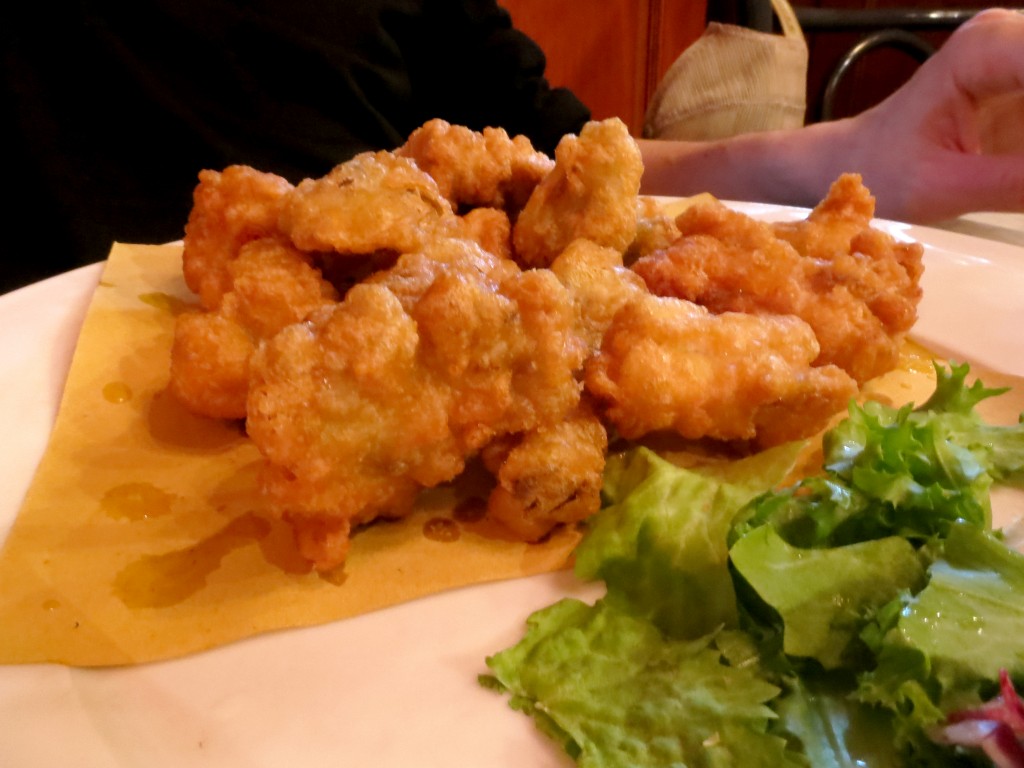 As adventurous as I think I am in the culinary department I never thought I would be sitting at a cute Italian restaurant eating brains. Luckily, they were fried beyond recognition.
My husband, Niccolò, loves eating brains, which I am sad to admit. This was a fact that I didn't know about until we walked into the Sant'Ambrogio market in Florence last month.
He spotted a small cow brain and started to smile. I screamed and slapped his arm. Nicco wanted to buy it to fry and eat at home, but luckily we weren't allowed to because we told the butcher that we were going to be walking around downtown for a few hours… and basically it's very dangerous to not keep it refrigerated. It must be consumed within one to two hours once out of the fridge. Phew, I escaped that day.
Eating brains for the first time
Last week we took a nice, spring walk to Godò for brunch. It's a charming spot by Le Cure, a Florentine neighborhood, with outdoor and indoor dinning known for their unique specials. Lucky for Nicco, brains were being served that day. They were brought to him fried along with fried artichokes.
It was finally my time to try brains. I first prepped by eating a few fried artichokes hoping I would not be able to tell the difference once I munch on brains.
My first bite was quick. I wanted to just rip off the bandaid and say I tried it and move on.
It wasn't that bad. It has the same consistency of butter that's been out for a few hours—creamy and thick. The flavor was a bit strong, so I was only able to manage a few little bites, maybe three. 
History of eating brains
Humans seemed to have enjoyed soft, tender antelope brains way back when. I don't doubt that brains were something to look forward to after eating lots of red meat. The texture is so different and smooth that I can understand its appeal.
The owner of Godò told me that it's a very typical Tusan dish and that the older generations always order it if it's on the menu. The Florentine youngsters are not as infatuated with it… just my husband.
Nourishment?
Brains have an off the chart high level of DHA, an omega-3 fatty acid that's important for the human body. However, the benefits seem to stop there. Unlike other 'taboo' food like horse meat it has 12% fat and is very high in cholesterol. The great news is that if you're lucky you won't die from a fatal disease that you can get from digesting it.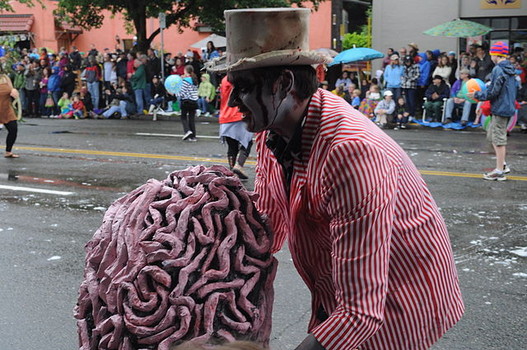 Unless you're a zombie or like playing Plants vs. Zombies then you may not like brains, but if you're feeling daring go for it. Personally, I can live a fulfilling life without trying them again.
Did you cringe? Please share and comment below. I would love to know if you've tried eating brains or any other off the norm food.