There are many wonderful differences between Italian and American skiers/snowboarders. One main observation is that all skiers still out number boarders on the Alps, whereas snowboarders seem to be the norm in Colorado and Wyoming. So, if you plan to hit the Italian Alps or Dolomites any time soon, try these 10 steps on how to ski like a real Italian Stalion before going.
How To Ski Like An Italian — In 10 Steps
don't snowboard
pay € 34 ($45) a day to ski, so cheap compared to the States!
wear tight overpriced clothes, preferably from Colmar or Kappa
don't wear a helmet
ski in pretty lines
leaves your poles in the snow and skis in everyone's way when you get to the ski haus
make sure to push everyone, even little kids, in line, since it's every man for himself
don't wear a backpack with food or drinks from home
bring your Moon Boots to change into after
drink grolla or a Spritz after a full day on the slopes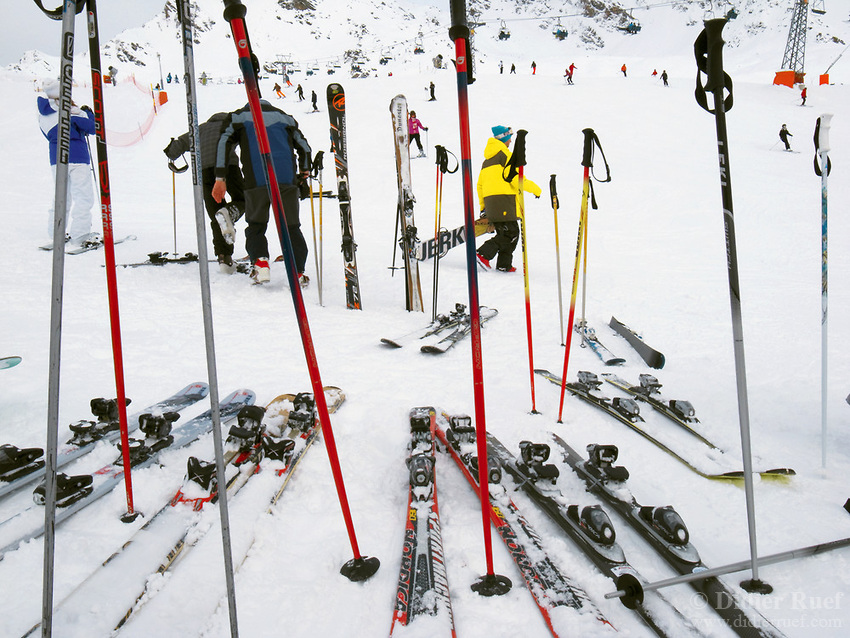 I don't remember seeing poles every where in Verbier when I was younger (but I probably never took note) nor did I see poles laying out like this in the States. So, if you're in Italy make sure to just leave your stuff on the floor. At first I thought it was quite rude, but in the end it actually makes sense since it saves a lot of time compared to carrying them to a rack and then trying to find available space for your gear.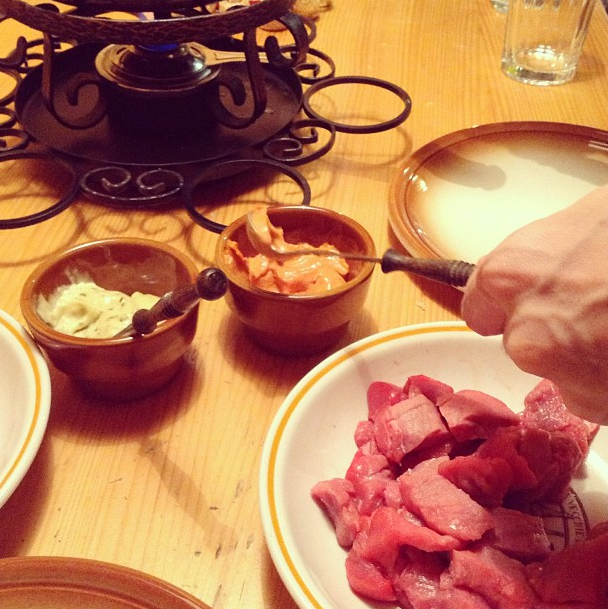 The cuisine on the mountains are somewhat similar: beer, sausages, heavy overpriced meals and pizza. However, the Alps lack the 'high quality' U.S. snacks like Snickers, Gatorade and Powerbars while the U.S. lacks grappa and real coffee.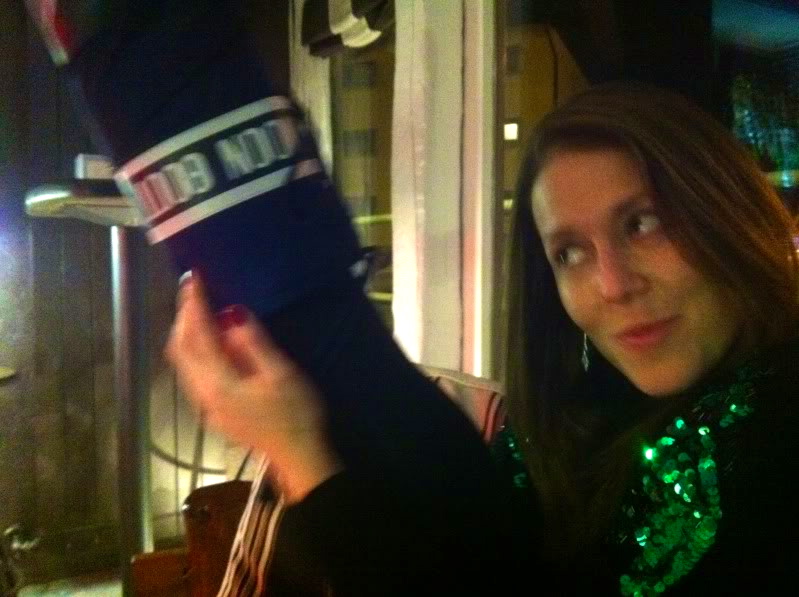 I'm not Italian (only from my great grandma, but she was from Sicily!) nor do I ski (just snowboard), but I do love my Moon Boots! Damn! They're amazing. I wish the States went back 30 years and started wearing them again. Also, from a fashionista's perspective, they go great with everything. I wore them with sexy stocking and a cashmere dress for NYE, why the hell not!? In order to not slip and slide all over town in heels and look like a complete moron, throw on these puppies. Even men wear them… we're so cool.
How well do you ski like an Italian? I completely fail at it, especially since I won't ever go down a mountain without my helmet or spend a ridiculous amount of cash for a jacket.