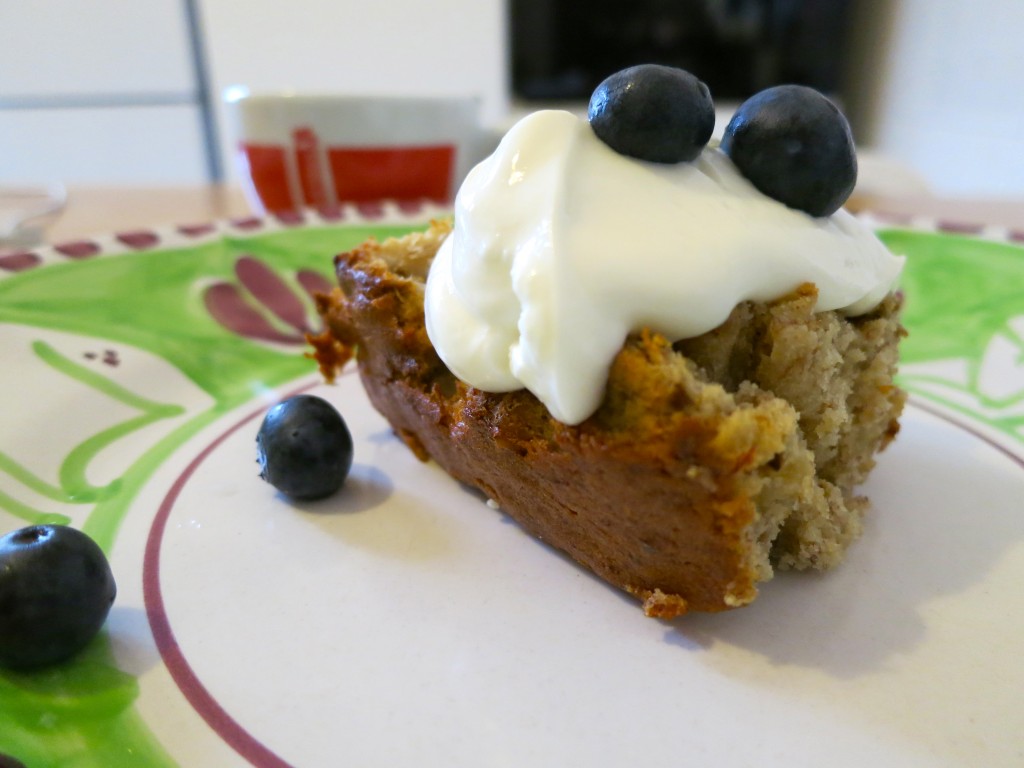 Now that the banana bread (recipe here) is ready it's time to eat it. Well, not so fast…
I've served it to Nicco and myself a few ways and we've learned that the best way to eat banana bread is:
next morning
toasted
scoop of whipped Fage yogurt with honey
sprinkle of berries
side of caffè latte
Buongiorno to you!
I need to start baking some typical Italian dishes, but this was amazing.
What American dishes can you not live without?