Wedding Food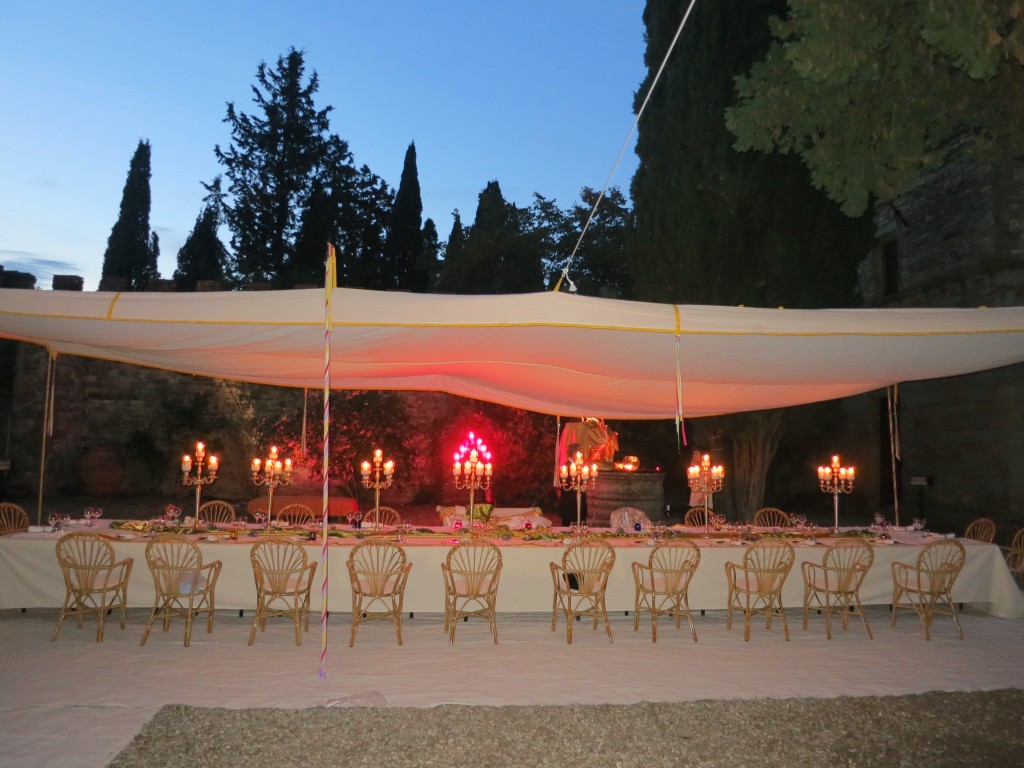 One of Nicco's closest friends happens to run Cibreo, one of Italy's top restaurants. His parents opened it years ago, which his Father still runs. His Mother, Benedetta (Bene, for short) later opened her own place, Zibibbo. Get the pigeon if you go. Both are great chefs, both were great options for a wedding.
We asked Bene if she would cook for us. She was happy to, since she knew Nicco when he was an unruly teenager. We sat down and worked out a menu. We had to keep in mind that the castle did NOT have a fridge. Ha, what a challenge. She was up for it (thank God) and passed with flying colors. Although at one point she couldn't make the risotto on time because there was NO kitchen water!
My favorite dishes:
app: shrimps in fresh mayonnaise and orange sauce
pasta: risotto ai funghi
main: pheasant with prunes and honey
main: roasted pork with onion, sweet and sour sauce and apple pureé
Wedding Wine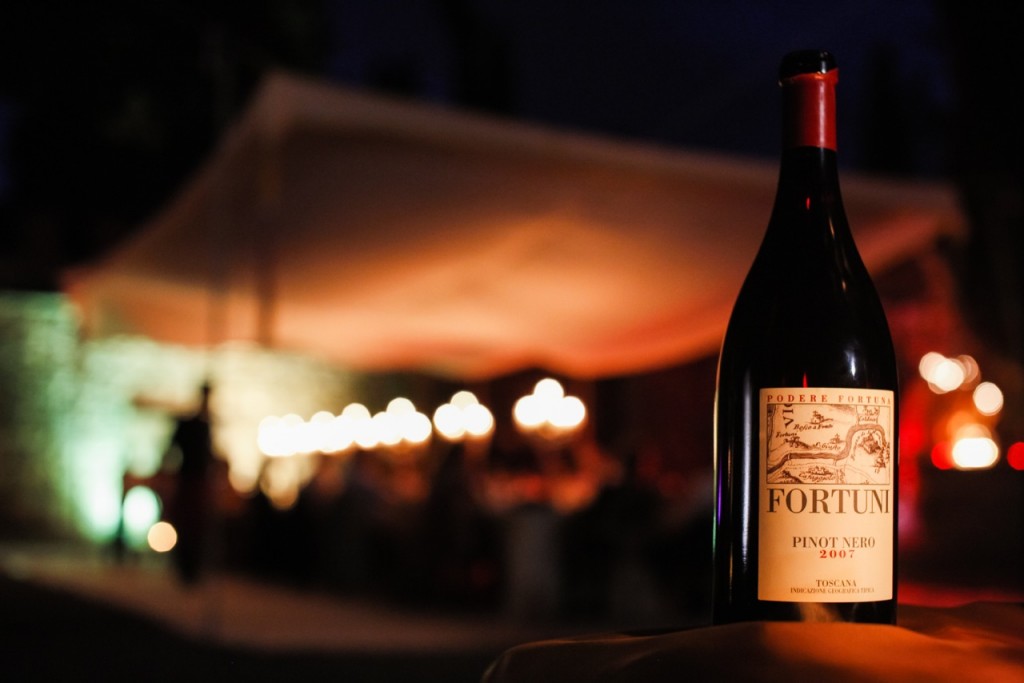 *Photo courtesy of Studio Bonon Photography
My Italian suocero (father-in-law) has a beautiful vineyard in the hills of Mugello, just 40 minutes north of Florence. His name: Alessandro Brogi. The vineyard: Podere Fortuna. The plot sits on what was once Lorenzo Il Magnifico's land back in 1465, which has records of producing Podere Fortuna wine.
My suocero's wine was the most welcomed gift I ever received. We indulged in Fortuni 2007, Greto alla Macchia 2009 and cheersed and cut the cake with a brut champagne.
Fortuni '07 is 100% pinot nero and Greto all Macchia '09 is a white blend of chardonnay and pinot nero. Next week I will share a post and pictures on the vendemmia (harvest) that took place at Podere Fortuna. It was truly a famiglia affair!
Do you remember any food drama or a great red that you drank at a wedding?