I've been staying at the family mountain house by the seaside in Viareggio off and on since July. No neighbors, just lots of tomatoes, cotogna, arugula (too many other veggies and fruit to mention) from Nonno's (Grandpa) orchard. It has a beautiful view of the coastline and great hiking trails.
When I'm up for it, I take mini adventures on the trails right outside our gate. I haven't ever seen another hiker, just extreme mountain bikers of all ages. There are hills made of logs, jumps and lots of windy, dusty turns. My brother would love it!
One day, I took a different path through an enchanting archway of vines, passing a few shrines of the Madonna with candles and fake plants. Within 10 minutes I saw a beautiful bell tower and felt like I had discovered a new world.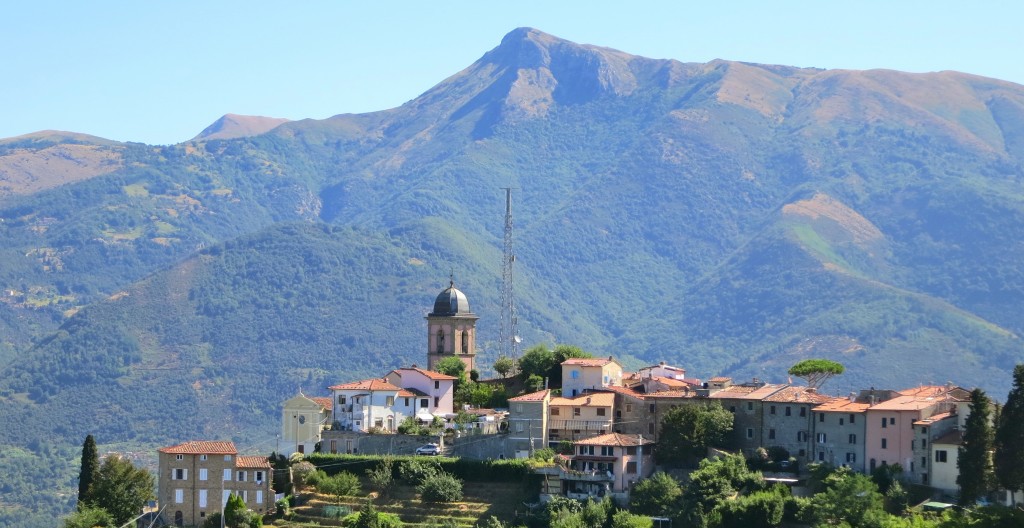 That world was Pedona, a small little hilltop town surrounded by mountains with clear panoramic views of the sea. It was once a defensive wall long ago with other small neighboring towns within the province of Lucca. It has about 200 residents and a restaurant with a great view.
Come to find, I've been hiking on paths that were used to transport people and items on mules back in the day. This made the hiking experience completely different for me. It was cool imaging what must have gone on in these Tuscan hills.
Walk 10 more minutes than you would have because you never know what you'll find.